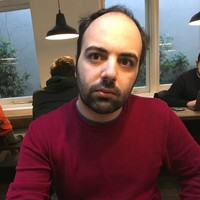 Tugberk Ugurlu
Redgate
I'm a self-motivated software guy who craves to create great software products and build effective development teams with 9 years of software development experience. I currently work as a Technical Lead at Redgate by leading a lean-minded product development team and I'm also a Microsoft MVP on development technologies.
---
Day 1, 11:40 -

Essentials for Building and Leading Highly Effective Development Teams
Individually creating software to get the tasks done is the easier part of the whole story compared to doing it as a development team. From conflict resolution between the team members to deciding what features goes into the product, the team needs to make countless of decisions everyday and I bet you want to do this fast in order to hold on to your business' competitive advantage.

As being a Technical Lead to a software development team, I'll share my experience in this talk on what the essential principles are for building and leading a fast-paced, customer-centric and effective software development team. By the end of the talk, I hope to leave you with a few ideas that you can experiment within your own teams.