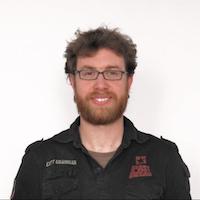 Piotr Stapp
FinAi
I call myself a developer, an engineer, a craftsman, a designer and a biker. I'm a user of every useful technology. I believe in people not papers. I'm adept at DevOps and automation. I love web technologies Formerly IT Expert at mBank, now IT Architect in FinAi. I'm also Microsoft MVP. My blog: https://stapp.space
---
Day 1, 13:40 -

Cloud is Like Alcohol
This is our story. We get the A-Team and we give them what they asked. First days were awesome. Fascination, a lot of new ideas, simple PoC and bunch of blog posts. But to be fair we knew nothing about the cloud. 12 months passed and we have learned a lot, really a lot. And today we would like to share our knowledge and experience. Without bullshit and marketing stuff. We will show you what worked and more importantly what didn't. Buzzwords (Docker, k8s, serverless, PaaS, DevOps, magic&tricks, Oh my God!, F…K) live fast and die young. In our session, we will tell you why a cloud is like alcohol. When it is rather a cheap wine and when it is the best whiskey in the world. In FinAi we tasted them all and we know how to prevent a hangover.
Day 1, 14:50 -

Cryptocurrency - The Dark Side
Do I stick to my core investing values and principles and ignore the cryptocurrency craze? Or, do I succumb to the "dark side" and buy some Litecoin or Bitcoin, hoping that demand keeps rising and prices continue to soar?

Wrong!!! Instead, we should ask if using cryptocurrency is ethical?