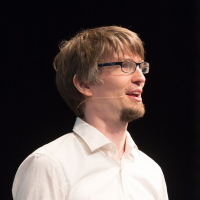 Bernd Rücker
Camunda
Throughout my 15+ years in software development, I have helped automating highly scalable core workflows at global companies including T-Mobile, Lufthansa and Zalando. I have contributed to various open source workflow engines. I am co-founder and developer advocate of Camunda, an open source software company reinventing workflow automation. I co-authored Real-Life BPMN, a popular book about workflow modeling and automation, now in its fifth edition and available in English, German and Spanish. I regularly speak at conferences and write for various magazines. I am currently focused on new workflow automation paradigms that fit into modern architectures around distributed systems, microservices, domain-driven design, event-driven architecture and reactive systems.
---
Day 2, 11:50 -

Complex Event Flows in Distributed Systems
The world is moving towards microservices, DDD, event-driven, reactive etc.. We saw quite some projects going down that route, but making some severe mistakes on the way. This talk goes over the war stories and make certain concepts tangible in order to allow attendees to avoid these pains.